Press Room
Prosegur Cash and Armaguard complete the merger of their cash management activities in Australia
An important milestone in the development of cash management and distribution in Australia, the operation guarantees Australians access to cash.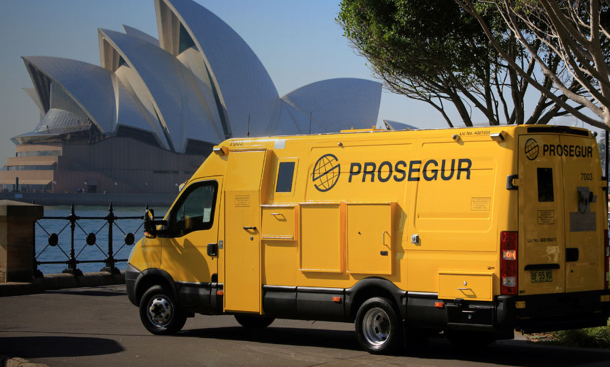 Madrid, September 5, 2023 - Prosegur Cash, a global leader in cash transportation and management, and Linfox Armaguard, Australia's leading cash logistics company, have completed the merger of their cash management businesses. The alliance between the two companies, the country's two largest in the sector, marks a significant achievement in cash management and distribution in Australia, securing the position of cash in the country's economy and creating new opportunities for the business.
This combination of cash transportation services, cash management, technical services and ATM networks is a major development in cash management and transportation in Australia, creating the benchmark company in the sector with almost 4,000 employees, some 700 vehicles delivery vehicles fand more than 50 cash processing centers distributed throughout the country.
Cash continues to play a key role in the Australian economy, and Prosegur and Armaguard's intention is to support the evolving needs of their customers and society by developing a reliable and sustainable network.
The merger ensures that cash will remain a cost-effective and secure payment option for businesses and consumers, and will continue to play its role in protecting privacy, freedom of choice and access to payments for all Australians.
The new company's sales will now be close to half a billion Australian dollars, a figure that should be exceeded with the estimated growth plans for the coming financial years. In addition, the company operates the second largest independent ATM network in the country with close to 2,500 cash dispensers.
Jose Antonio Lasanta, CEO of Prosegur Cash, said, "This operation marks the beginning of a new stage in the history of Prosegur Australia and a new milestone in the industry and due to its size and the breadth of the range of services it offers to society, covering among others, cash management, ATM network management, and Central Bank services. In this way, the full cash cycle is offered for the first time at a scale in a country as important as Australia."
Lasanta added that the merger brings together the strengths and expertise of both companies with the aim of securing a more sustainable future for cash transportation and cash management in this country. "We are very excited that both companies will be able to leverage our capabilities to provide an excellent service to society at the lowest possible cost, thereby doing our part to ensure the smooth running of commerce and the freedom of the public".