Press Room
Approved: proposed merger between Linfox Armaguard Pty Limited (Armaguard) and Prosegur Australia Holdings Limited to strengthen sustainable supply of cash in Australia
The proposed merger between Prosegur Australia and Armaguard will strengthen the sustainability of cash supply in the Australian economy, ensuring the availability of this key payment method for consumers and businesses.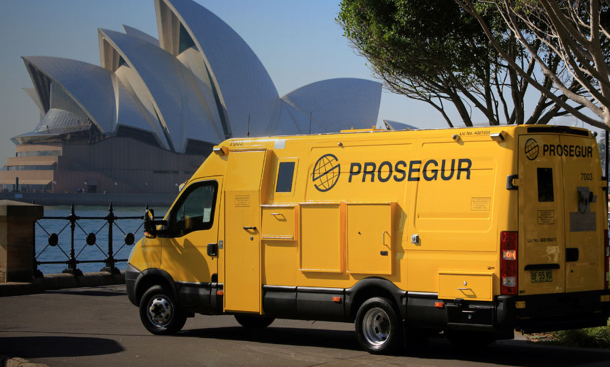 Madrid, June 13, 2023 - Prosegur Cash, a leader in cash-in-transit and cash management, and Linfox Armaguard, a leading securities logistics company in Australia, have received conditional authorisation of their proposed merger from the Australian Competition and Consumer Commission (ACCC). The ACCC's authorisation decision is subject to conditions agreed in a court enforceable undertaking. This authorisation marks a significant step towards a merger that will allow for the reinforcing of the sustainable supply of cash in Australia.
The proposed merger between Prosegur Australia and Armaguard will enable both companies to pool their capabilities and expertise in cash management and cash-in-transit, enabling the merged entity to become a financially sustainable supplier of CIT services to Australian customers. Operating under the renowned Armaguard brand, the newly created entity, will provide comprehensive cash-in-transit, technical services and ATM networks across the country from the beginning. Moreover, the proposed merger is driven by the shared ambition to continue offering innovative solutions tailored to the diverse needs of customers.
The proposed merger represents a significant evolution in cash management and distribution in Australia, ensuring reliable and efficient access to cash throughout the country's economy. Despite the decline in the use of cash in recent years, the proposed merger allow Prosegur and Armaguard the reaffirm the importance of cash as a means of payment and are committed to ensuring the sustainable availability of cash.
In addition to operational synergies, this merger will foster innovation and enable the development of advanced solutions in the cash-in-transit and cash management industry in Australia.
In summary, through regulatory approval, Prosegur Cash will consolidate its shareholding in the joint venture by the equity method, reaffirming its commitment to the Australian market and its long-term vision of delivering high-quality cash-in-transit and cash management services in the country.