Press Room
Prosegur Cash reported net profit of EUR 174 million in 2018
Prosegur Cash reached sales of EUR 1,732 million, with local currency growth of 12%, and its EBIT margin at 15.5%.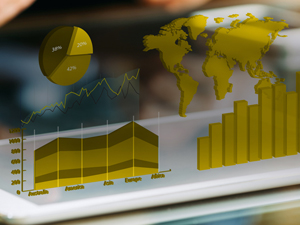 Madrid, 28 February 2019. Prosegur Cash reported a net profit attributable to its activity of EUR 174 million in 2018, down 26.2% compared with the previous year. Considering corporate operations carried out within the framework of the Company's listing process, as detailed in the Transaction Prospectus, the net profit recorded in the period is 42.9% lower.
The 2018 financial year has been marked by large currency devaluations in Latin America and the application of IAS 21 and 29 accounting standards, after having been declared Argentina as a hyperinflationary economy. Despite these factors, Prosegur Cash reported strong growth of 12.0% in local currency terms, which has partly mitigated the Latin American currency situation Prosegur thus reported sales of EUR 1,732 million in 2018, down 10.0% from 2017. In addition, Prosegur Cash has accelerated its inorganic growth, doubling its M&A activity to almost EUR100 million invested. The group has entered new markets such as the Philippines, and Central America and has reinforced its position in LatAm and Europe regions.
EBITDA and EBIT reached EUR 340 and EUR 268 million, respectively. Representing a margin over sales of 19.7% and 15.5%. Margin contraction is mainly due to the exchange rate effect, the application of hyperinflation accountability and the costs of integrating acquisitions.
Operating cash flow in 2018 reached EUR 151 million, which implies an EBITDA cash conversion ratio of 71%. Showing the company's ability to generate cash despite the macroeconomic environment adversity.
By geographies, Prosegur Cash reported sales in Latin America of EUR 1.148 billion, 16% less than in the same period of 2017, being this geographical region where the devaluation of currencies has had the greatest impact. The region contributed 66% of total sales and maintained a healthy organic growth rate of 12.4%. One must also mention the positive contribution of acquisitions, especially Central America, which added 2.7% of extra growth.
Meanwhile, Europe contributed 28% of total sales with a turnover of EUR 491 million, representing a 6% increase compared with the previous financial year. The result of an acceleration of organic growth plus inorganic growth.
Finally, the AOA (Asia, Oceania and Africa) region contributed 5% of the company's total sales with EUR 92 million, 7% less than in 2017. The region continues to recover the volume lost in the previous quarters and is already consolidating operations in the Philippines.
New products maintain a high growth rate
Sales of new products in Prosegur Cash have maintained their strong growth rate, amounting to EUR 205 million - that is, growth of 22.9%, and they now make up 11.8% of total turnover. In Latin America, despite the effects of the exchange rates, new services grew by 23% to EUR 126 million, especially driven by Smart Cash (cash automation services at point of sale), AVOS (outsourcing of high-value-added services) and comprehensive ATM services. In Europe, new products also grew strongly to EUR 73 million, 34% higher, thanks to the good performance of Smart Cash and AVOS, while in AOA they fell to EUR 6 million, primarily affected by the reduction of ATM services.
Moderate level of indebtedness in order to continue growing
The company´s cash flow solidness allows Prosegur Cash to maintain a moderate debt level with a total net financial debt, including deferred payments from recent acquisitions and Prosegur Cash's own portfolio, of EUR 547 million at the close of 2018. The company is therefore operating at a ratio of 1.6 of net debt over EBITDA, which is much lower than the internal limit of 2.5. This situation of low indebtedness allows it to remain committed to its programme of acquisitions, in line with its strategy aimed at leading the global industry for transporting funds and cash management.