Innovation
Why it is important that private security employees are trained in innovation
Applying this knowledge motivates workers and retains talent. Prosegur takes a creative approach to giving its employees the necessary tools to successfully tackle the challenges of a constantly changing world.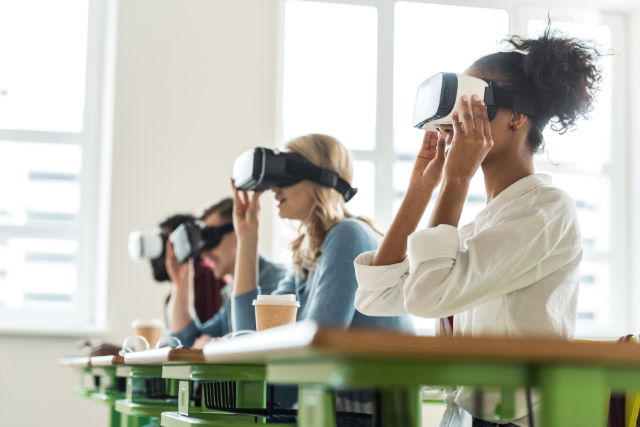 Your employee might invent the next home security sensor. Or be able to analyse isolated data on the productivity of armoured vehicles to improve service. Or simplify the app with which users monitor the camera installed in their business premises. In order to achieve this, however, they need training and to understand the importance of innovation.
According to a study by Phoenix University, around 61% of US employees believed they had the resources to innovate in their work, but 75% said they could be more innovative if they had "better tools". The researchers concluded that people considered themselves to be innovative but felt "held back" by the lack of encouragement in the company. Lack of time, financial resources and training were their main barriers to change, and three out of ten workers had left due to a lack of opportunities to modernise. According to the institution, "greater access to professional development tools" would help companies "fill that innovation gap". And also "avoid losing workers".
Companies should invest in innovation among their employees (from managers to the last person to join the team) if they want to stay ahead and prevent other competitors taking the lead. This retains motivated and talented individuals who are committed to changes in the company where they work.
The keys to promoting innovation among employees
There is more to learning about innovation than just attending lessons about theory that you then put into practice. It also involves organising informal events in which ideas come easily. Hackathons (intensive technology meetings where groups of programmers and developers work) or brainstorming sessions allow employees to put forward their innovations. These types of initiatives also promote team work and create unity around the company.
This isn't the only internal training we do in the company. Over this year, course in IoT (Internet of Things), artificial intelligence, blockchain, 3D printing, robotics and data science have been or will be held. We will also talk about the world's great technological hubs, including Silicon Valley, China, Israel and MIT (Massachusetts Institute of Technology). Our training programme, which we call "Inmersión en Innovación" [Immersion in Innovation], includes webinars, master classes or face-to-face workshops which are available to employees in every country where we have a presence. We have also asked employees in a survey how they imagine their job to be in ten years, and their answers will help us to envisage the company in the future.
In addition to this specific training in innovation, courses are also available through the Prosegur Corporate University. This platform provides employees with the necessary training for their daily lives as well as courses in soft skills and new technologies such as IoT, artificial intelligence, machine learning or 3D printing. We want to provide them with all the tools they need to refresh their knowledge and develop skills such as critical thinking, solving unforeseeable problems, creativity, etc.
Once workers know about the different technological innovations that are emerging, it is time to demonstrate their knowledge. The WeWork office space rental company sets out to identify and prioritise areas for improvement and then get workers involved. The company listens to their ideas and then evaluates and implements them if they are considered useful. If possible, WeWork recommends giving employees time and a budget for them to implement these ideas themselves.
One example of how to invest in the innovative creativity of employees is Netflix. In 2006, the company launched the Netflix Prize, a competition among its workers to improve the recommendation algorithm of its films. In 2009, the joint effort made by a group of them achieved a 10% improvement, which was rewarded with a million dollars.
Training in innovation and giving employees the necessary resources to exploit ideas demonstrates a company's interest in not remaining stagnant. It is a long road but it always ends up bearing fruit and shows us that the journey has been worth it.