Innovation
How human quality serves to innovate and make a better team
It takes vision, a plan, a governance model and technology, of course. But what really makes the difference in Prosegur's innovative CREAD model is the human factor.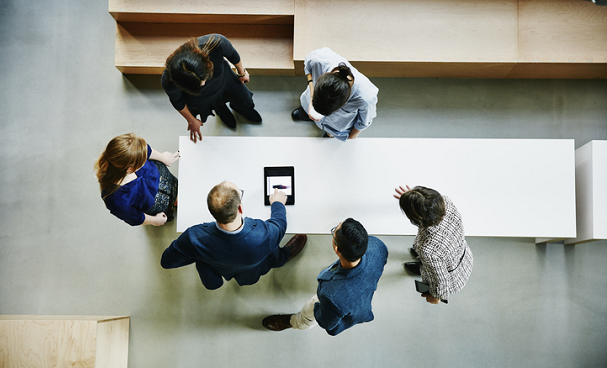 The acronym CREAD is no accident. It stands for the Centre for Robotisation, Excellence, Automation and Digitisation. But it also reflects its objective: to innovate, creating different solutions out of thin air. It's a call. "That imperative verb invites people to transform themselves personally, culturally and technologically. Prosegur is a giant organisation immersed in a profound digital transformation and we must create", explained Fernando Cisneros, head and creator of CREAD from his position as management director in 2017.
There are many technology departments, but very few can provide that list of services. From zero to 120 professionals in less than four years, more than 350 robotic business processes around the world, own and unique tools such as the super-robot that controls all the company's RPA (Robotic Process Automation) robots, which has meant a qualitative and quantitative leap in the quality of customer service.
Open-minded to change
There must be something different, something genuine in that creation model. A layman might think that it is simply the integration of technology and investment in robotisation and digitisation tools. And they'd be partly right, but that's really the last ingredient. The real differentiating element is in people's heads. Because to change a company you first have to change the mentality of its people, and that transformation allows you to understand the processes for that change, and finally those processes filter down into the combination of necessary technologies. That's why Cisneros insists that people are the key lever in CREAD's innovation.
Selection of innovative equipment
CREAD was born from a strategic vision, but making it a reality required a governance model with the detailed mission of each member, without overlapping functions, followed by immediately selecting the team capable of taking on the collective mission.
Fernando Cisneros stresses the importance of the team being open to change and constant learning, with training as a fundamental tool. "We want them to think big and see the opportunity to test 300 use cases instead of three to transform that innovation into a company asset. They need to generate free and collaborative communication".
Cisneros summarises them as follows: "If someone gets stuck in a process they just have to lift their finger and help appears from everywhere, unconditionally, because that person is my partner and if they fail, I fail. That spirit of shared help with the company has been key to accelerating digitisation, it's a butterfly effect."
"Our model is based on two pillars, training in both soft skills and the latest technologies to multiply creative capacity and performance, but also an environment of freedom and confidence to work and analyse any process of the company. I think we have been a breath of fresh air in Prosegur", says Belén Clemente who, in addition to being an expert in financial processes IT, came up with the name CREAD.
"I didn't think twice when I understood the possibilities of growth and the good personal and professional harmony with the department," adds Félix Pérez, telecommunications engineer, consultant and team member.
Combination of techniques and technologies
This breeding ground not only applies to the who and what of the professional profile, it also permeates the how of the work model. CREAD uses design thinking techniques, such as coming up with spontaneous ideas that are shortened into notes and shared. When matches arise in them, they take shape in a co-creation development model. It is another example of common sense focused on innovation; the company knew both techniques but no one had thought of combining them.
"It's like mixing people with technology," explains Félix Perez, "if both parties give their best, the result is spectacular, eliminating inefficiencies, mistakes and bankruptcies."