Innovation
COME IN, an open door to security in the future
Prosegur is the first global private security company to launch an Open Innovation programme. With this initiative, we want to continue incorporating knowledge in order to design, create and develop the protection solutions of the future.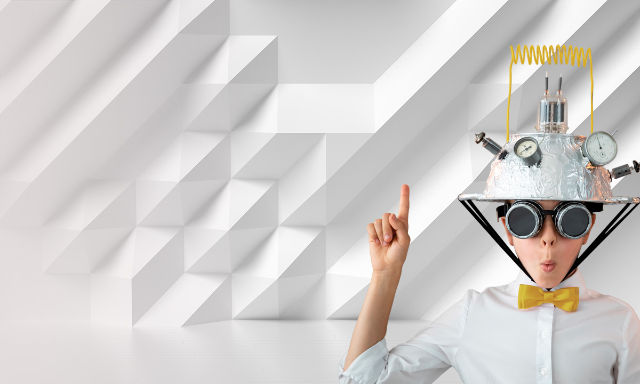 Have you ever wondered what the security services of the future will be like? How will we interact with our homes? How will we communicate, travel, eat, dress…?
Imagining the future may seem complicated, but it is of vital importance for a company like ours, which aspires to lead the transformation in our industry through technology and innovation. We are also doing it with the firm conviction that collaboration with the entrepreneurial ecosystem is the fastest and most efficient way to accelerate change. That is why, in 2019, we launched our Corporate Venture fund, Prosegur Tech Ventures, and we are now going one step further with COME IN. The first open innovation initiative taken by a multinational private security company, opening our doors to startups and entrepreneurs to build the Prosegur of the future together.
Writer, inventor and futurologist Ray Kurzweil1 says that the speed at which technological changes are currently taking place means that the progress achieved this century will be a thousand times greater than that achieved in the previous century. It is therefore very likely that, much sooner than we think, ultrafast 6G communications, quantum computing, genetic code editing2 the colonisation of the moon and living with robots will be part of our day-to-day lives. However, the essence of who we are won't change that much and, as Maslow pointed out in his famous pyramid, security will continue to be an essential element on which to build our society. This is why we know that, no matter how much the world changes, our purpose will continue to be important: to make the world a safer place, taking care of people and companies, staying at the forefront of innovation.
COME IN: From five business challenges to five innovative services
5 CHALLENGES | 15 FINALISTS | 5 PILOTS | 5 NEW SERVICES
At Prosegur we see COME IN as an incomparable opportunity to embark on the world of global security, cash management, alarms and cybersecurity. We want to grow together and establish lasting collaborative relationships with startups. Therefore, the entire COME IN programme is conceived and designed to establish a long-term collaborative relationship with the winning startups.
The first stage of COME IN sets out to identify startups that have a practical solution to any of these challenges and who are willing to make the leap into the wider market with Prosegur:
The 5 selected startups will work for more than four months with our business units to validate how each solution fits into each context. During the project, they will receive advice from our technical departments and support areas, and we hope that the end of the pilot projects will also be the beginning of a long and fruitful business relationship from the year 2021.
Registration will be open until 4 May on our website, where you will also find all the details of the programme.
For the first time, a global security company is opening its doors to entrepreneurs and telling them… COME IN
---
[1] Kurzweil, R: The Singularity Is Near (Inglés) – 26 sep 2006
[2] https://www.technologyreview.com/magazines/the-predictions-issue/