Innovation
Not all cryptoassets are cryptocurrencies: here's how tokens work
This digital representation of an asset or service, issued by any type of entity, paves the way for a new economic activity that still has many challenging issues that have to be addressed, such as regulatory compliance and tax regulation.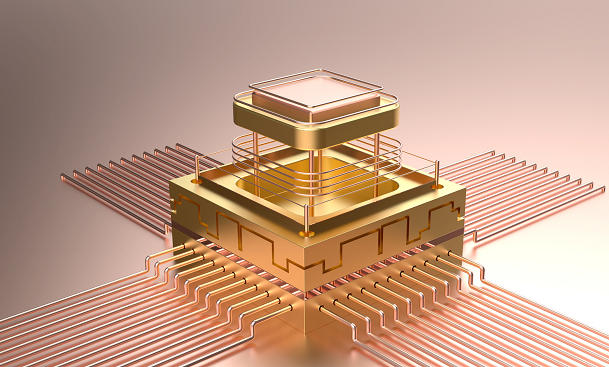 Since the beginning of this century, Paul Volcker, chairman of the US Federal Reserve from 1979 to 1987, has been widely quoted as saying that the most important financial innovation in the past years was the invention of the ATM. If he were alive today, Volcker would certainly not have said this: for all its weaknesses, bitcoin, the digital currency that is not controlled by a central controlling entity, which began circulating in 2009, has undoubtedly changed many things in the financial markets. So much so that governments are reportedly seriously considering issuing their own digital currencies.
It all started with bitcoin; a few years later, and because of the many imitators of the project founded by the mysterious Satoshi Nakamoto, the term cryptocurrencies became popular. And then came the concept of cryptoassets. But aren't they the same thing? No, they are not. All cryptocurrencies, including of course bitcoin, are cryptoassets. But not all cryptoassets are cryptocurrencies. Let us look at this in greater detail.
The two terms are based on the same concept, developed by Nakamoto: different entities or individuals share information and even exchange ownership of an asset without the need for a common entity exercising central control and power. This disintermediation is based on the relationship of trust between parties who do not know each other at all, trust that is achieved thanks to the fact that blockchain technology makes it possible to detect any change in the information, and to maintain full traceability of transactions.
If that were all, the difference between cryptoassets and cryptocurrencies would boil down to what circulates on a particular blockchain: bitcoins, cryptocurrencies, other assets... However, the concept of cryptoassets takes on another dimension when considered alongside tokens.
The superpowers of tokens on the blockchain
A token can be defined as a digital representation of an asset or service, issued by any type of entity. This kind of digital property title is not really a very innovative concept: airline miles or travel points or promotions in restaurant chains or supermarkets are some of the options that come to mind. They are, in short, tokens that we are used to exchanging online, as we used to do in physical format.
But the token concept takes on another dimension thanks to blockchain: with the blockchain, these digital tokens can be exchanged in a decentralised way, with full traceability and transparency.We therefore define cryptoasset as the conversion of a real asset into a digital asset on blockchain for exchange or trading, with the possibility of splitting it into several tokens allowing you to trade with a single fraction of the asset. It is an idea with enormous potential, as it not only allows the trading of products that were hitherto indivisible, but also services that were previously indivisible; for example, exchanging with a third-party private vehicle usage time for the right to use a coworking space. Even the exchange of tokenised goods or services can be automated through the application of smart contracts on the blockchain: for example, if there are any problems with the internet connection when we are actually using the coworking space, we automatically receive a token for any other time.
Tokenisation has the potential to give rise to new services, as they are attempting to do in the world of professional sport: several football clubs, such as Barcelona, Atlético de Madrid and Paris Saint Germain, have already issued their own tokens through Socios.com. With this measure, engagement opportunities such as a meeting with the players, VIP tickets or signed jerseys are converted into cryptoassets.
Moreover, the idea can be applied in a wide variety of areas. Another example: a busy neighbourhood where residents want to exchange between themselves anything and everything from social services to large transactions. According to a recent report of the consultancy firm KPMG, the tokenisation of assets - thus converted into cryptoassets - "reduces the friction and cost overheads associated with the issuance, transmission and management of traditional assets such as commodities and real estate".
The real estate market is one of the first markets in which tokenisation of assets is starting to be embraced, and already a major deal was concluded in the United States in 2018: the tokenisation of 18.9% of a hotel in Aspen, Colorado, for $18 million. However, tokenisation is particularly interesting when applied to digital assets; many experts are sceptical about its applicability when converting physical assets into digital assets.
It is true that there is a range of challenges ahead, such as achieving a clear and specific regulatory and fiscal framework. According to KPGM's report "Institutionalisation is the necessary step for the crypto world; it is needed to build trust, facilitate scalability, increase accessibility and drive growth,". Regulators are doing their job, but, in the meantime, the crypto world is not waiting for them and is losing no time to innovate.