SUPPLIERS
SUPPLIERS
During 2018 Prosegur Cash has been related to over 14,000 suppliers globally, who have provided services in different sectors such as technology, fleet, service management, properties, telecoms & IT, equipment and uniforms, machines, operating and maintenance materials, and other services.
Total expenditure has exceeded 300 million euros, distributed across the various sectors and territories. Prosegur Cash has been serviced specifically in the Procurement, Fleet and Properties areas.
PROCUREMENT
Cash management machines, ATMs, their maintenance and operating materials.
FLEET
Design of armoured vehicles for cash transportation and maintenance thereof.
PROPERTIES
Design and construction of operating headquarters with the security levels approved by the company.
SUPPLIERS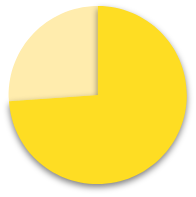 Europa and EAA

Latin America

SUPPLIERS TOTAL
EXPENDITURE
300 M €
The Prosegur Cash Code of Ethics and Conduct established that criteria of independence, objectivity and transparency must be considered in the process of hiring collaborators.
One of the obligations that Prosegur Cash sets for the company's suppliers is that they abide by and meet the specifications of this Code of Ethics and Conduct from the moment they sign the agreement.
IMPORTANT PROJECTS IN
THE PROPERTIES AREA IN 2018
Last of all, the Properties Area continues working with a stress on the importance of the design of Prosegur Cash headquarters. This task is carried out by an in-house team of professionals working under our own quality standards, both in the design and construction stages.
VALPARAÍSO, CHILE
Executed works: 1,576 sq. m constructed plus 800 sq. m of outer courtayard.
Capacity for 22 armoured vehicles.
BOGOTÁ, COLOMBIA
Executed works: 8,600 sq. m constructed plus 1,000 sq. m of outer courtyard.